New Papers at CHI'20
New Papers at CHI'20, 03.03.2020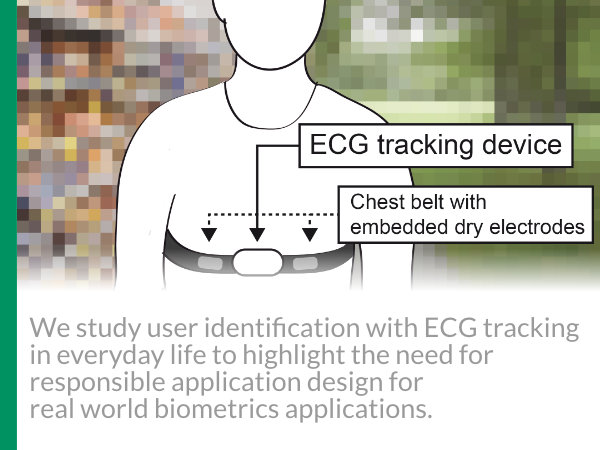 Hearbeats in the Wild: A Field Study Exploring ECG Biometrics in Everyday Life
Modern AI needs data and interactive AI systems in particular process user data. More and more, this includes physiological data about humans. This paper reports on the first in-depth study of one such source - electrocardiogram (ECG) data - in everyday life. Our study in particular contributes to the bigger picture that new biometric modalities are now viable to be measured in daily life. A broader implication is that it becomes increasingly important not to adopt a simplified view on "biometrics" as a single concept. Working with everyday data, as in our study here, thus highlights the need for responsible application design for real world biometrics applications.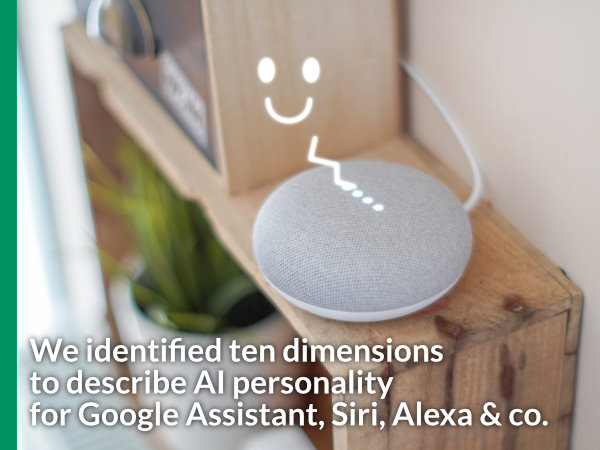 Developing a Personality Model for Speech-based Conversational Agents Using the Psycholexical Approach
The "AI Tools" project contrasts presenting AI as a tool with the currently common presentation as an agent. Such agents might convey having a certain personality. In this interdisciplinary work across HCI, AI, and Psychology, we ask how such AI personality might be designed in an informed way: We present the first systematic analysis of personality dimensions to describe speech-based conversational AI agents, following the psycholexical approach from Psychology. A factor analysis reveals that the commonly used Big Five model for human personality does not adequately describe AI personality. We propose alternative dimensions as a step towards developing an AI agent personality model.